Church Library
The church library contains a variety of books and videos for children and adults, and is continually adding to its collection. The library is open on Sundays after the morning worship service.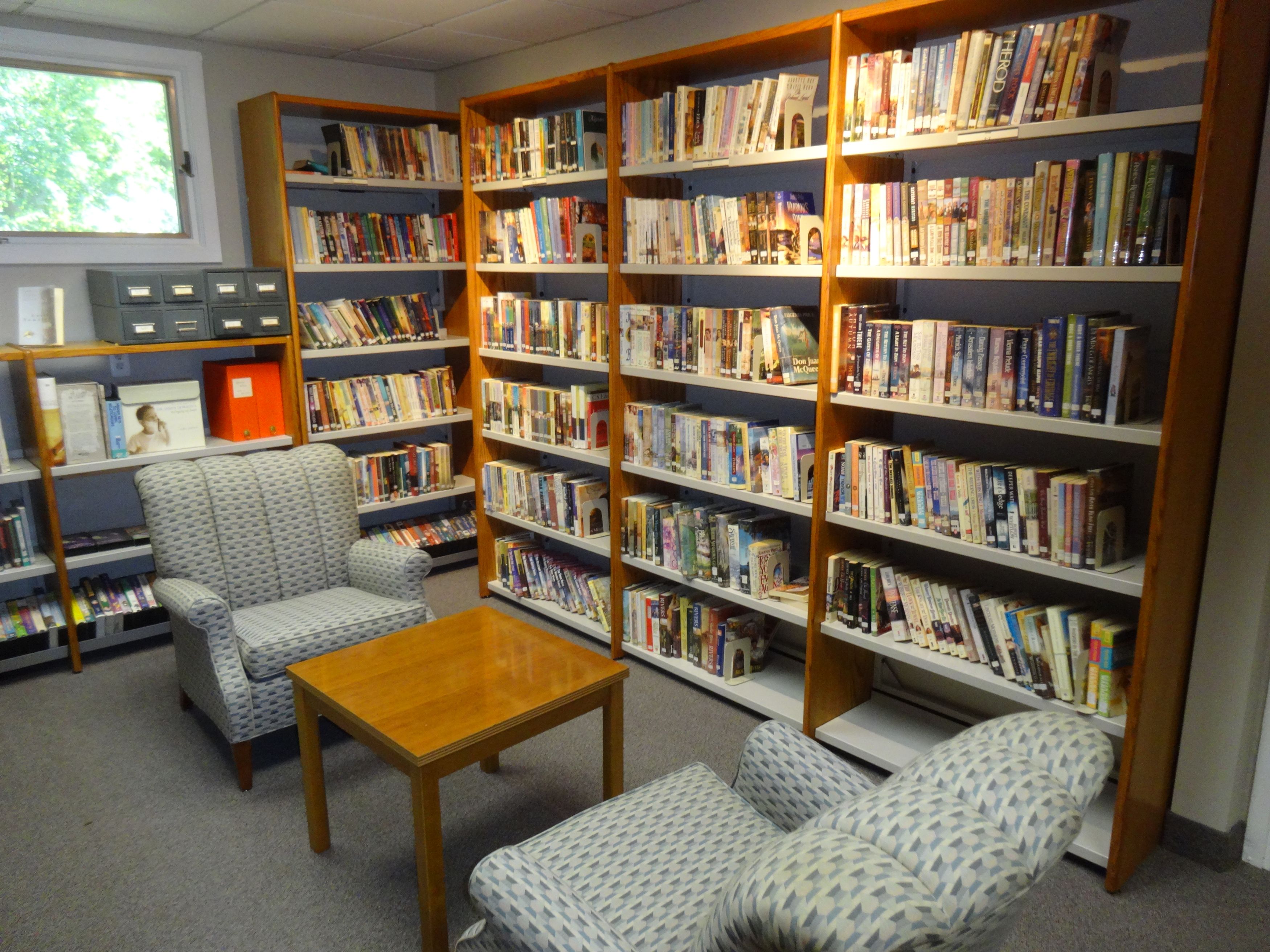 Audio/Visual Display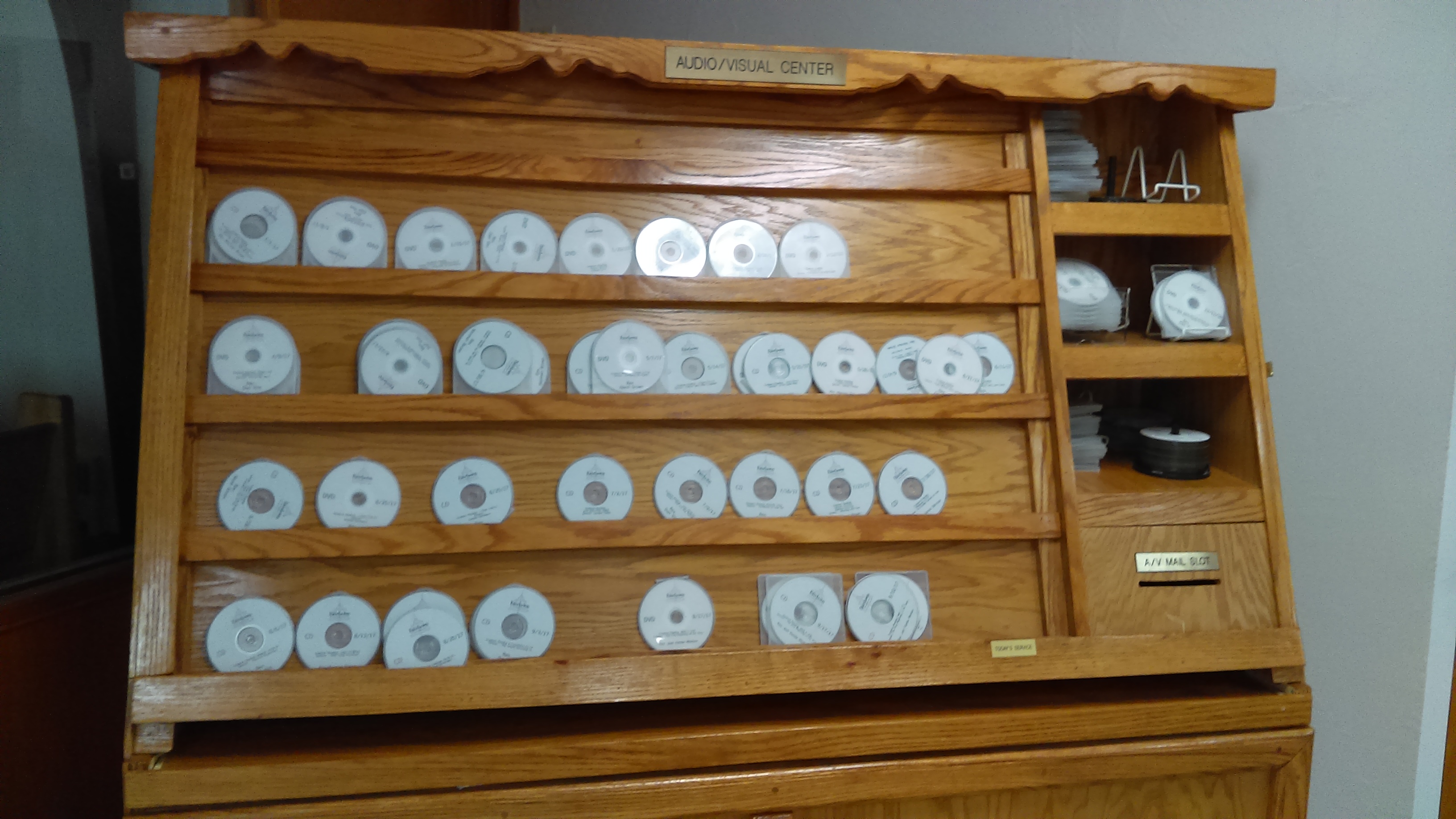 Audio (CD) and video (DVD) copies of past morning worship services and other special events are available for a minimal suggested donation at the Audio/Visual Display in the Fellowship Hall. If you are unable to make a donation, please consider these materials our gift to you, free of charge.
In addition to this large archive of audio and video media, our most recent audio sermons are available for online streaming or download on our worship page.