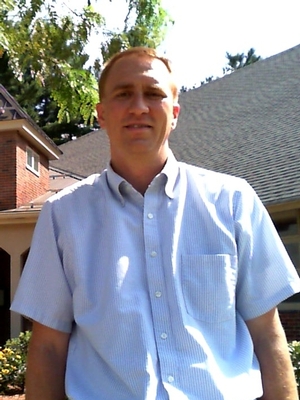 Joel Vande Werken
Pastor
Pastor Joel Vande Werken has served at Fairlawn Christian Reformed Church since the Fall of 2017. Originally from the Chicago area, he worked in a plumbing supply store before sensing God's calling to become a pastor. After studying theology at the University of Notre Dame and later at Calvin Theological Seminary, Joel was ordained in the Christian Reformed Church and pastored a church in Sussex, New Jersey for ten years before coming to Fairlawn. He is an occasional contributor to the Today devotional and to the Family Fire blog.
Joel and his wife Brandie have four young children. As a family they enjoy spending time outdoors in God's creation, hiking and biking, and exploring the different sights the Blackstone Valley has to offer. Besides having a passion to see people know Jesus better and follow him faithfully, Joel is also a life-long Chicago Cubs fan, and can often be found having breakfast in a diner somewhere.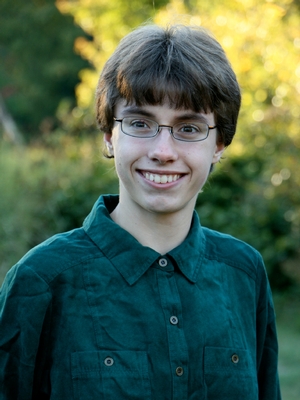 Abby Epplett
Office Coordinator
Abby Epplett began serving as Office Coordinator at Fairlawn in March 2019. She grew up in Uxbridge, attended Whitinsville Christian School for thirteen years, and then went on to Wheaton College in Norton, Massachusetts. In Fall 2019, she hopes to become a part-time student in Tufts University's certificate program for Museum Studies.
Abby enjoys many outdoor activities such as hiking, biking, kayaking, and race walking. She also loves visiting historical sites, museums, and national parks. When she is not working at Fairlawn, designing new marketing material for local companies, or writing for The New Uxbridge Times, Abby can be found reading long books, creating fine art, and learning fun facts. She is ambivalent concerning sports teams, but her favorite American president is Calvin Coolidge.
Chris Coble
Summer Intern
Chris Coble is currently a Master of Divinity student at Gordon-Conwell Theological Seminary, while also working for Serge, an international nonprofit agency, as the New England Regional Representative. He has previously spent two years (2016-2018) church planting in London, UK amongst immigrants from South Asia consisting of mainly people from a Hindu background. Chris graduated from Elon University with a degree in Strategic Communications in 2016. Chris has also served as a camp counselor for four summers working with youth in various Christian sports camps from Summer's Best Two Weeks in PA, to IdRaHaJe in CO, to Kanakuk in MO. Chris has a heart for young people and loves getting the chance to share, teach, and preach about the person of Jesus.
Chris has the vision to see the local church and community built up and thriving. His values that he holds dear is the centrality of the Gospel, ministering from weakness, prayer for the Kingdom of God, and love for all people. Chris enjoys friendly conversations over ice cream or deeper questions over a cup of coffee that wrestle with tough things we find in life or Scripture. He also loves the award-winning game: Settlers of Catan and enjoys teaching people how to rock climb and play speed chess.