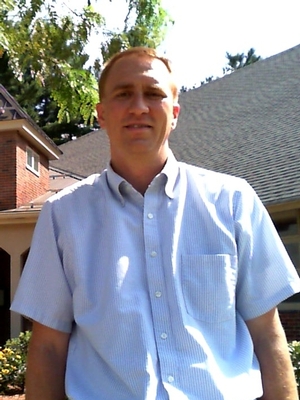 Joel Vande Werken
Pastor
Pastor Joel Vande Werken has served at Fairlawn Christian Reformed Church since the Fall of 2017. Originally from the Chicago area, he worked in a plumbing supply store before sensing God's calling to become a pastor. After studying theology at the University of Notre Dame and later at Calvin Theological Seminary, Joel was ordained in the Christian Reformed Church and pastored a church in Sussex, New Jersey for ten years before coming to Fairlawn. He is an occasional contributor to the Today devotional and to the Family Fire blog.
Joel and his wife Brandie have four young children. As a family they enjoy spending time outdoors in God's creation, hiking and biking, and exploring the different sights the Blackstone Valley has to offer. Besides having a passion to see people know Jesus better and follow him faithfully, Joel is also a life-long Chicago Cubs fan, and can often be found having breakfast in a diner somewhere.
Ellen Stahl
Office Coordinator
Ellen Stahl has been working in our church office for many years. As office coordinator, she facilitates communication among the staff and volunteer workers at Fairlawn. Among her responsibilities, she prepares the bulletins for each of our worship services.
Ellen and her husband, Don, are long-time residents of Whitinsville, and she has numerous personal connections with others throughout the denomination. If you have a question about something happening at Fairlawn, Ellen is a great source of information.