If this is your first time getting involved with one of the youth ministries, you are welcome to contact our church office (508-234-2838) for the latest details about participation and schedules.
The following ministries are listed on this page:
An abuse prevention policy was developed to help us maintain an environment for children, young people, and volunteers that reflects the care of Christ for his people. This policy is designed to protect children and young people from the risk of abuse or neglect by establishing guidelines for those who work with children and young people, whether paid or volunteer. Another purpose is to train adults who work with children and young people to act prudently to avoid false accusation of abuse, as well to provide an environment that promotes good health standards and emergency procedures.
Children's Church School
GEMS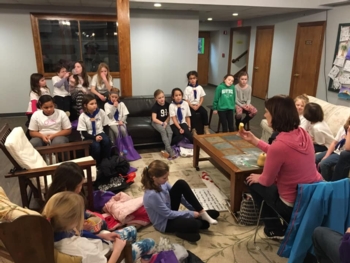 GEMS (Girls Everywhere Meeting the Savior) is a club ministry of the Christian Reformed Church for girls in grades 1-6. The goal of the program is to provide an opportunity for relationship building and spiritual growth for girls. Meetings are held on alternating Wednesdays from 6:15 - 8:00pm at Pleasant Street Christian Reformed Church. Each counselor leads a small group of girls when working on badges, learning crafts and getting to know one another.
Cadets
The Calvinist Cadet Corps is a club ministry for boys in grades 1-6. The goal of the program is to help boys grow more Christlike in all areas of life: mental, physical, emotional, social and devotional. Activities include camping, hiking, games, and learning various skills. Meetings are held on alternating Wednesdays from 6:15 - 8:00pm at Pleasant Street Christian Reformed Church. Counselors work side-by-side with the boys on Bible lessons, service & craft projects, outdoor activities (like camping, hiking, canoeing, etc.), and work on merit badges selected from a wide range of interests and skills.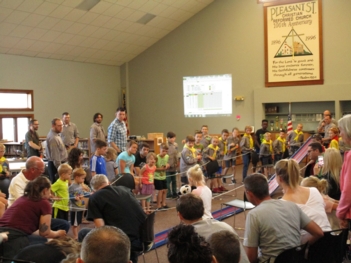 Choir Fest
For over 30 years, Fairlawn organized an annual week-long summer event for children age 4 through grade 8. Activities included Bible lessons, crafts, sports and recreation, and lots of singing and musical instruction. This program has been discontinued. See our Choir Fest page for more information.
Coffee Break and Story Hour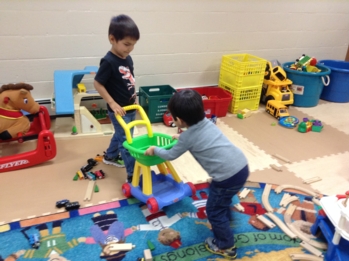 Coffee Break Bible Study is a place where people who have never opened a Bible—as well as those who have a lot of experience—can feel comfortable to share and to learn about God and what he desires for them. Coffee Break reaches out to women and children from the community through a time of fellowship, Bible study, sharing, and prayer. The group meets on Thursdays at 9:30am during the school year. Story Hour, for 3- to 5-year olds, offers Bible stories, singing, praying, crafts and snacks for toddlers. A nursery for infants is also provided. See our Coffee Break page for more information.
Nursery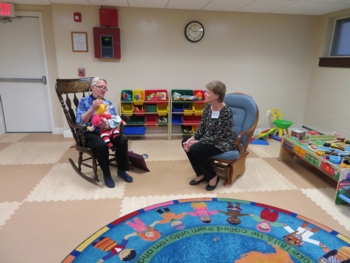 Quiet Room
Our "quiet room" is a quiet space available during the worship service for families whose children have sensory issues, or some other concern, but are too old for our nursery programs (newborn through Pre-K). There's a TV to be able to watch the service, and some materials to occupy kids or help them engage the sermon.
Children's Church
A time of Bible lessons and activities is provided for children aged 3 through kindergarten during the morning sermon.
For the safety of those involved, this program features a check-in procedure and is managed in accordance with our abuse prevention policy.
Whitinsville Christian School
Whitinsville Christian School (WCS) is a pre-K through Grade 12 school begun by the Whitinsville Christian Reformed Church in 1928 for the purpose of complementing the efforts of church and family in the Christian education of our covenant children. Fairlawn continues to actively support the mission of WCS through the giving of time and resources. In addition to the many Fairlawn families whose children are enrolled at WCS, many of our members also serve on the school's faculty, staff, and Board of Trustees. Fairlawn also offers families financial support through a tuition assistance program.